ARETANIUM EXECUTIVE LEADERSHIP CERTIFICATION PROGRAM
Sale!
This Two-Part Interactive Web Leadership Certification program combines the principles revealed in the award-winning book THE 7 SECRETS OF NEURON LEADERSHIP along with Ken Blanchard's SITUATIONAL LEADERSHIP II Concepts Course.
Many organizations struggle to find solutions that increase productivity and results in their organization. Situational Leadership® II (SLII®) is a proven, time-tested leadership model that has been used to train over 5 million managers in the world's most respected organizations. Giving your valuable employees what they need, when they need it accelerates their development—creating a more productive and passionate workplace.The SLII Concepts program provides an overview of the SLII theory leading to a basic awareness of the model.  SLII Concepts has a standard 3-hour training design that offers the essential elements of SLII including the ability to:
ACCELERATE DEVELOPMENT: With the appropriate direction and support, people progress through development levels more quickly, accelerating their growth so they can deliver greater value to the company.
INSTILL A COMMON LANGUAGE: When managers and team members speak the same language, hours of discussion and frustration can be avoided. A common language boosts effectiveness and creates a culture focused on high performance.
INCREASE RETENTION: Leaders who match their style to the needs of their people raise morale, make others feel valued, and ultimately increase commitment, engagement, and retention.
CREATE PROACTIVE PROBLEM SOLVERS: When employees feel that their managers have their best interests at heart, they perform better, are more creative, and seek optimal solutions to problems.
The Situational Leadership® II model is an easy-to-understand, practical framework that helps your managers diagnose the needs of their people and then provide the appropriate leadership style to meet those needs. Your managers learn the four stages of development, from enthusiastic beginner (D1) to self-reliant achiever (D4), and how to apply the appropriate directive and supportive behaviors, from directing (S1) to delegating (S4), to match the development needs of their people.
The Neuron Leadership Model is layered atop the SLII Model and offers these advanced additional Leadership training benefits:
4-hour web Executive Leadership Certification Course

Discover & improve inner & outer core leadership strengths

Neuroscience, Military Team Tactics, Ancient Greek Wisdom

Using Mirror Neurons & Neuron 3-Act Play to inspire & motivate

Raising oxytocin & dopamine to instill trust & increase productivity

Determining your optimal Neuron Diet & Health plan to feel great

Employing the SEAL Team Brief-Back mission objective approach

Leveraging Aristotle's Persuasion Model to persuade your team

Certificate of Course Completion for Neuron Leadership Mastery

Signed copy of The 7 Secrets of Neuron Leadership 

($28 value)

Advanced Neuron Personality Profiler & Team Leadership App
PLUS
Leadership strength & weakness assessment
Neuron Time & Task Manager App
Neuron Decision Matrix
One course donated to our troops in your name
Proceeds benefit veterans & their families
100% money-back guarantee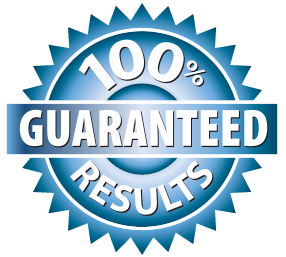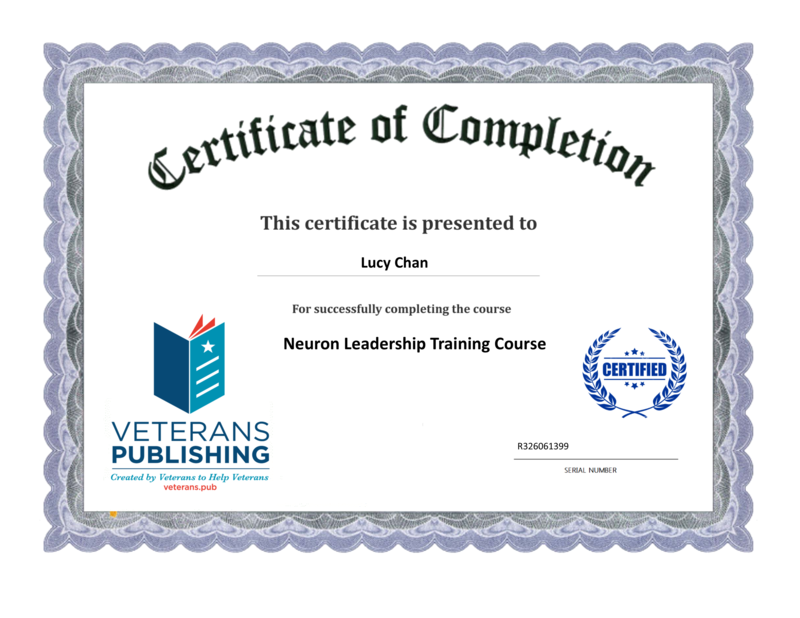 "The 7 Secrets of Neuron Leadership is a powerful examination of how the mind can work to ignite leaders to lead themselves, their families, their teams, and their organizations. W. Craig Reed masterfully blends the  research, powerful examples and stories, and interviews into  a leadership masterpiece that is sorely needed."  
– John  Mattone, #1 Authority on  Intelligent  Leadership, World's #2 Ranked Executive Coach.
"[They] helped us increase results, stay within budgets, and support our campaign launches by evaluating, creating, managing, and optimizing our partner marketing assets. [They]  were a valuable member of our team and I highly recommend them for a similar role in other technology firms."  

-Paul Clark, Director of Partner Marketing, SAP