CHALLENGE FRAMEWORK CUSTOM SYSTEM
Sale!
Only $15 per completed survey with a minimum of 5 surveys per month. License is for one month at a time with a $399 one-time setup investment to customize the system.
Ideal for Individual Salespersons or Small to Medium Teams
Customized Link for Each Salesperson
Customized Neuron Business Survey & Prospect Profile
Includes Customized Qualification Questions, Information & Scoring
90-Min Challenge Framework & LinkedIn Social Selling Training
Customized Sales Enablement Messaging Guide Emailed to Salespersons
Messaging Guide includes Profile Overview, Primary Attributes, Typical Mannerisms, Primary Fears & Motivators, DOs and DON'Ts, Recommended Keywords & Customized Sales Enablement
Includes Customized Prospect Scoring, Messaging, and up to four Customized Qualification / Research Questions
Traditional sales enablement tools are often ineffective and unused by sales professionals. The Leadership Challenge Framework System is based on 10 years of executive consulting for clients like Adobe, Avnet, Cisco, HP, IBM, Logicalis, LogMeIn, Oracle, Riverbed, SAP, Symantec, VMware, etc. and leverages an approach that's been field-tested across tens of thousands of prospects, channel partners and field sales pros. Unlike other sales enablement and demand development systems that are expensive, disruptive, and ineffective, LCF is fast, affordable, proven, and complimentary to any traditional sales training framework including SPIN, Miller Heiman, Sandler, Challenger, etc. or sales enablement & training tools such as Articulate, Conga, HighSpot, LiveHive, MarcomCentral, Outreach, Saba, Salesforce, Showpad, etc.
INCLUDES 90-Minute Leadership Challenge Framework Certification Course
A 90-minute interactive web Certification Course
LCF prospect profiling & LinkedIn Boolean searches to identify optimal contacts
Advanced LinkedIn Sales Navigator social selling techniques & Group creation
LCF sales messaging & templates to increase Connects & InMail responses by 351% and avoid "spam police"
Compelling Thought Leadership "Unrecognized Risk" messaging secrets
Using Mirror Neurons to motivate immediate prospect response and action
LinkedIn profile analysis and neuroscience-based prospect scoring
How to raise oxytocin and dopamine levels to ensure prospects love you and your brand
Adjusting your LinkedIn Profile & sales approach to attract prospects
Creating instinctual motivators that raise norepinephrine and motivate prospects to act
Limbic System Neuron Persuasion & Story Telling techniques to increase conversion rates by 294%
Using Neuron Contrasts and the 3-Act Sales Play to shorten sales cycles by 24%
Leveraging Aristotle's Persuasion Model to persuade customers
Certificate of Course Completion for LCF Mastery
PLUS
Signed copy of The 7 Secrets of Neuron Leadership book ($28 value)
Neuron Time & Task Manager App
Neuron Decision Matrix
Proceeds benefit veterans & their families
100% money-back guarantee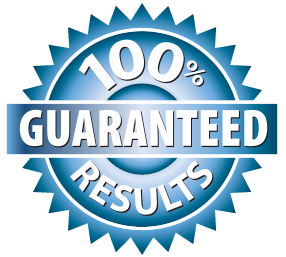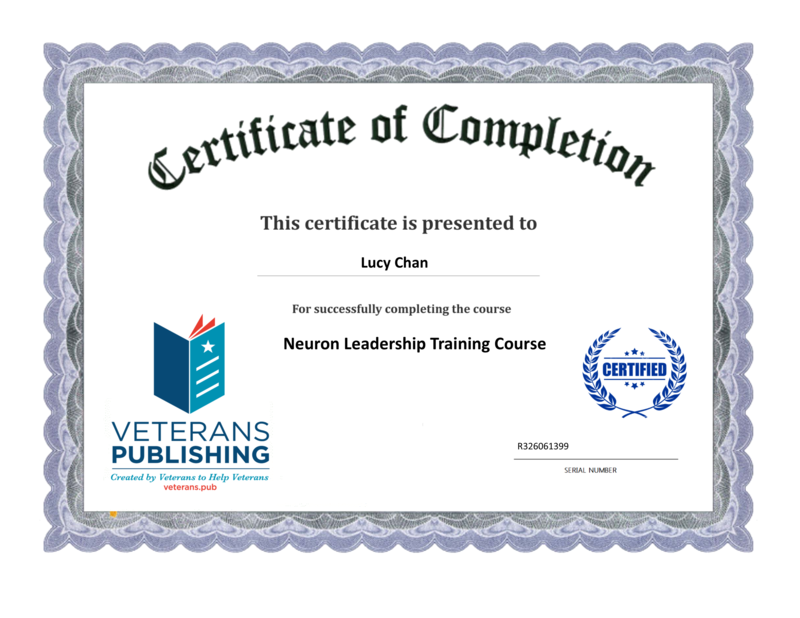 "Challenge Framework Selling is an effective way for sales reps to improve their ability to captivate prospects and customers and close deals. This short session takes our natural conversational thought process and turns it into a 'sales tool' that can be easily retained and used by sales reps."  --Luis Curet, VP Sales, Intermedia
"[Their] team was outstanding. They engaged with, trained and helped motivate dozens of our leading channel partners, executed several large social selling and lead nurturing programs to perfection, and leveraged cutting-edge neuroscience to dramatically improve lead conversion rates, shorten sales cycles, and increase our closing percentages."
--Walter Leverett, Director of Sales, HP 
 www.neuronleaders.com